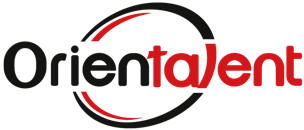 On behalf of our exclusive client, we are looking for a senior Android Developer. 
About company 
Our client is an internet company with more than 50 developers, it is founded in 2012, and located at zhongguancun, Haidian District in Bejing. There are very smart and talent developers working together with app development. One of the apps has more than 10 million downloads. If you want to work with a product been used by more than million users every day, this is an amazing opportunity. 
Job Description 
Support product depends on business needs 
Collaborate with Product Owner to develop features and deliver high quality code based on product needs 
According to the team plan and target, to do some related technical investigations

 
Requirements 
Bachelor degree or master degree in Computer Science or a related field 
At least 5 years working experience as an app developer 
Good knowledge and strong experience with Android platform 
Good at Java, understand JVM mechanism 
Solid knowledge with data structure and algorithm, master OOP, TCP/IP and wireless communication protocols 
Open minded and willing to learn new things, have good skills to analyze and solve challenge problems. 
Team player, be able to work under pressure. 
Benefit 
40k to 50k CNY (13 months' salary), after at most one year, will be salary adjustment (20%-50% increase) 
Net salary 30k to 37k CNY  
Big chance for yearly bonus depending on performance
3 months' probation 
Normal working Hours: 10 am – 9 pm (incl. lunch, dinner, training and fika time) 
Free breakfast, lunch and dinner and unlimited coffee, drinks and fruits. 
Free gym, table tennis, boxing, etc. in the office 
Work Permit in China support 
Apartment searching help from the company 
Flight ticket 

Healthcare

, pension, housing funding

 (up to 6000 per month), etc.

  
About Orientalent
We are a group of technical consultants, mainly working with software development. We have passion on technologies such as Java, C++, Go, Kubernetes, Cloud, DevOps, Embedded, etc.