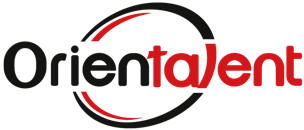 Orientalent is an international IT and engineering consulting company which is formed by highly competent talents from a variety of backgrounds. Our purpose is to serve as the technical and business nexus between Sweden and Asian countries, such as China, Singapore, Vietnam, Malaysia, etc. We are committed to simplify our customers' IT and engineering experience by offering senior engineers and cutting-age technology solutions.
Our mission is always to put the customer's interests first, and we also do in-house highly customized development for our clients and constantly add values to our clients.
As a team of international talents, we work together where every Orientalent has their special strengths which benefit the team as an entirety. We are agile, flexible, innovative and persistent enough to become the future tech craftsman.

We bring out the capabilities of clients to fully participate in the process and lead the ongoing success.
Now we are expanding fastly in a new domain, and looking for battery engineers, we hope you are one of the talents engineers described below:
Hardware engineer

Familiar with OrCAD, Altium designer, powerCAD or other software to design schematic and layout.
Understand the BMS and charger principle, familiar with MCU function and principle such as TI, ST, PI, O2 and so on.
With PI and SI simulation analysis capabilities.
EMI and EMC design capabilities.
Software engineer

Familiar with ECM of lithium battery, can use Matlab to simulation and design SOC ,SOH,SOP algorithm, Kalman filter.
Familiar with Freescale, AVR, ARM, NEC, OKI and other microprocessors, proficient in using keil, ads, ide, iar or other compilation environments.
Familiar with one of the modern programming languages, e.g. C/C++, C#, Python, etc., familiar with UART, 485/232, CAN, Modbus and/or other buses.
Mechanical engineer

Proficient in CATIA, Pro-E, AutoCAD or other software.
Familiar with thermal management design and simulation work, proficient in star-ccm, fluent or other simulation software.
Familiar with the properties of plastic and metal materials, and understand the processing technology of plastic and metal molds.
Quality engineer

Familiar with ISO/TS 16949:2009, ISO9001, ISO14001.
Familiar with quality management tools such as SPC and MSA and data analysis software such as Minitab.
Proficient in making test reports, 8D analysis reports, and can use cell, battery or electronic test equipment.
Electrochemical engineer

Familiar with electrochemical kinetics and thermodynamic mechanism research and parameter calibration, electrochemical simulation model development, understand force-electric coupling, thermal-electric coupling, and can use COMSOL simulation software.
Familiar with the characteristics of positive and negative materials, diaphragms, electrolytes, etc., and understand the design process and manufacture process of cells.


We hope you have a few years of relevant work experience. Experience in electric vehicle industry is preferred.
You should have at least a bachelor's degree or above in computer, automation, electronics, electrical, electrochemistry or mechanics, etc., and be able to speak fluent English.
We believe in developing, attracting and retaining the best engineering talent, understanding diversity, cultivating an open working environment and maintaining integrity at all times.
At Orientalent your career is designed around your talents and aspirations so you can reach your full potential. Join the Orientalent family and take the opportunity to develop extensive projects for our customers with experienced colleagues.
Locations

Remote status

Hybrid Remote
About Orientalent
We are a group of technical consultants, mainly working with software development. We have passion on technologies such as Java, C++, Go, Kubernetes, Cloud, DevOps, Embedded, etc.